As a profession, dentistry can be physically demanding and we've all had the post-clinic aches and pains. To combat this, MUDRSoc are hosting a free posture and stretches workshop as part of our wellbeing programme!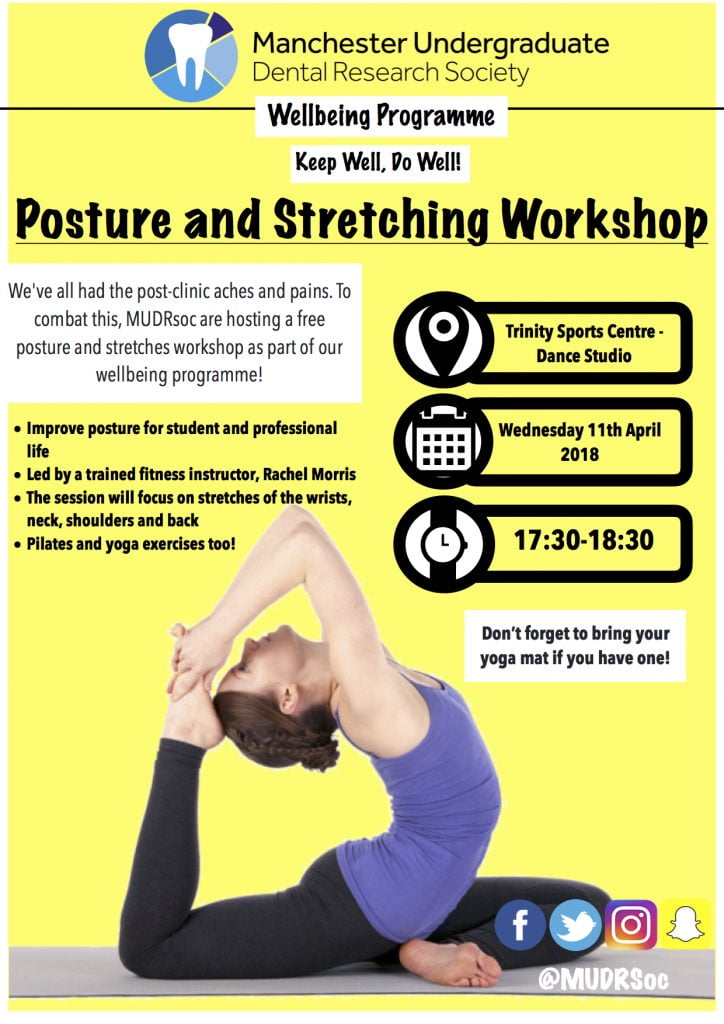 The workshop will aim to teach you ways to improve your posture both as a student and throughout your future career. Led by a trained fitness instructor, Rachel Morris, the session will focus on stretches of the wrists, neck, shoulders and back whilst incorporating some pilates and yoga exercises.
Take a productive revision break and come down to our event! It will run for an hour on Wednesday 11th April, starting at 17:30 in the dance studio in the Trinity Sports Centre (which is in Trinity High School opposite the dental hospital).
Please bring a yoga mat if you have one, as only a limited number will be available to borrow.
Don't miss out on learning stretches and exercises you can use for life!