Speaker profiles from the 2015 conference
VIP Speakers
Professor Paul Coulthard
He combines his role as Professor of Oral and Maxillofacial Surgery with his position of Honorary Consultant and Clinical Lead for Oral Surgery at the Central Manchester University Hospitals NHS Foundation Trust. Professor Coulthard is also currently the head of the Manchester Dental School.
Professor Worthington
Professor Worthington is currently a member of: the BDA, Health and Science Committee and the Cochrane Collaboration Coordinating Editors Executive. She is also on the editorial board of BioMed Oral Health and Community Dental Health. Professor Worthington has supported massively in the organisation of the BUDRC.

Professor Kevin O'Brien
Professor Kevin O'Brien is the Director of the Healing Foundation UK centre for Cleft and Craniofacial Research. He was the chair of the General Dental Council during 2011-13 and has given many keynote presentations to international orthodontic conferences over the last five years.
Professor Iain Pretty
Professor Pretty is the co-director of the Colgate Palmolive Dental Health Unit at the School of Dentistry and an honorary consultant in Dental Public Health. He also has an interest in forensic dentistry and in particular the evidence base supporting the use of bite-mark analyses in court proceedings.
Workshop Directors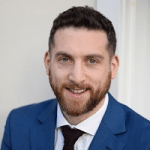 Mr James Darcey
Composite Masterclass Workshop Director
BDS MSc MFGDP MEndo
Specialty Registrar and Honorary Lecturer in Restorative
Dentistry School
University of Manchester School of Dentistry
Dr Matthew Holyoak

Composite Masterclass Workshop Director
BDS, Dip Rest Dent, MSc Rest Dent (RCS Eng)
Senior Lecturer Restorative Dentistry
Clinical Supervisor MSc Restorative Dentistry
UCLan School of Medicine & Dentistry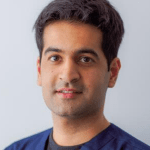 Mr Bilal Aslam-Pervez

Suturing Workshop Director
BDS (Glas) MJDF RCS (Eng) MFDS RCPSG
Dr Bassim Dawoud

BDS & Beyond Workshop Director
BDS MFDSRCS(Ed.)
DCT in Oral & Maxillofacial Surgery at the Manchester
Royal Infirmary
Dr Jamshaid Mansoor

BDS & Beyond Workshop Director
BDS, MFDS RCS (Ed), MJDF RCS (Eng)
Clinical Teaching Fellow at the University of Manchester
School of Dentistry
123