This year we are giving you 12 workshops to choose from!
How To Buy a Practice and How Not To Buy a Practice

NEW TO THE BUDRC THIS YEAR! For all you budding entrepreneurs out there, this workshop is a fantastic opportunity to learn about the process and procedures when purchasing a practice and transitioning from an associate to practice owner. Our brilliant workshop leader – owner of Primadent Limited – will teach you everything you want to know about the signs of life and prosperity as well as red flags and shortfalls when considering a prospective purchase. Sign up for this workshop to be one step ahead of the game before you've even graduated!
Workshop leader: Dr. Jamshaid Mansoor BDS, MFDS RCS (Ed), MJDF RCS (Eng), PG Cert (Implant Dentistry)
Hands-on: Digital Impressioning
NEW TO THE BUDRC THIS YEAR! Step into the world of digital dentistry and explore the possibilities of the latest technology available in our field. Our expert workshop leader will give an overview of the market and products available and even provide the chance to get hands-on with some of the latest intraoral scanning equipment.
Workshop leader: David Claridge International Product Specialist, Business Manager, Director of IOS (ROI) for the IDDA and committee member of the BDIA
Occlusion
Manchester Dental Hospital's very own Dr Riaz Yar will be running this workshop to help you get your head around the fundamental theory behind this tricky topic. Book on now to learn a logical and practical approach to dealing with occlusion in clinical practice.
Workshop leader: Dr Riaz Yar BDS, MFDS RCS (Edin), MPhil (Restorative), DPDS, Dip Implant Dent RCS (Edin), MPros Dent RCS (Edin)
Composites *
-There will be a £10 additional fee for this workshop due to cost of equipment hire
By selecting this workshop on the form, you are agreeing to purchase a £10 add-on before the conference if we inform you that you have been allocated it.
"Invisible Restorations – restoring large defects in anterior teeth predictably"
This exclusive double session will give delegates the chance to incrementally build up large class IV defects with different shades of composite so that the final restoration matches the underlying tooth structure. 
Step by step approach covering tooth preparation, incremental build up with silicone indices and finishing and polishing protocols will be shown.
-Top quality equipment will be provided
-Bryant Dental loupes will be given to each delegate to use in the session
Workshop leader: Dr Nadeem Younis BDS MSc DGDP(UK) DPDS , President Elect For British Academy Of Aesthetic Dentistry, has been running courses on cosmetic dentistry since 1999.
BDS and Beyond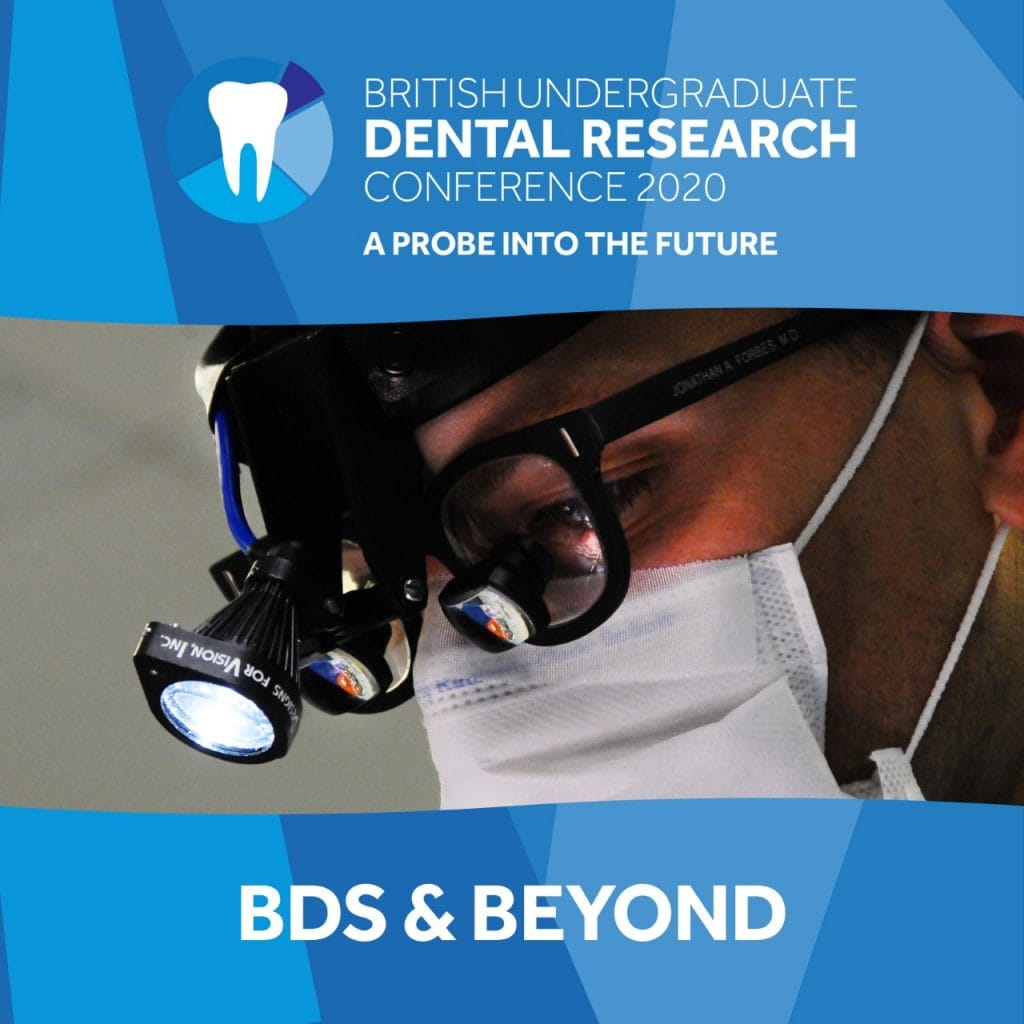 Are you unsure of what happens after your BDS degree? Do you wish to know more about the options available and how to get there? We are excited to announce the 'BDS & Beyond' workshop run by Dr Najla Alsaeed and Dr Louis Wheeler.
Having both completed their MFDS and currently at the RVI Level one Trauma center on a DCT2 Maxillofacial placement, Dr Alsaeed and Dr Wheeler are going to discuss their experiences with life after BDS, talk about various posts and provide an insight into the 'Day in a life of a Maxillofacial SHO'. If you are wondering where dentistry can take you, then this is the workshop for you!
Power of Social Media in Dentistry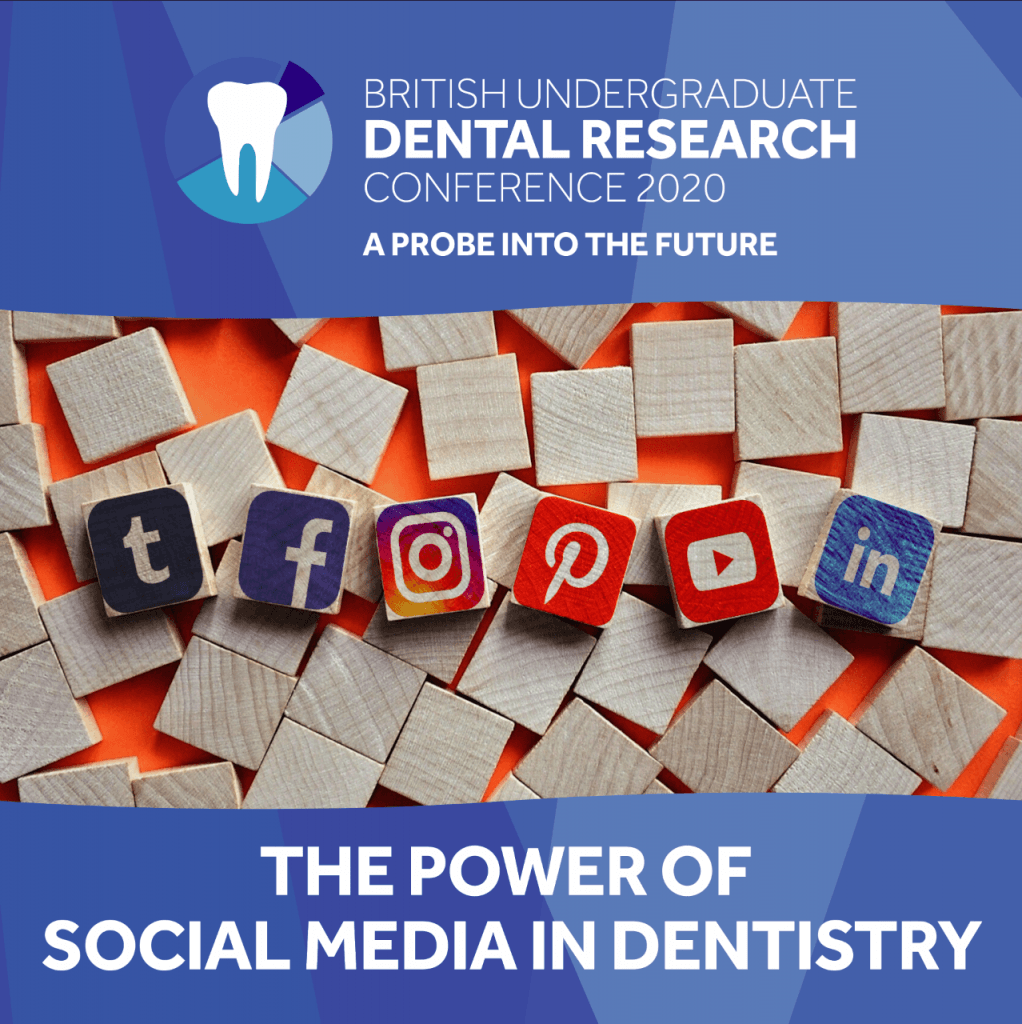 NEW TO THE BUDRC THIS YEAR! We all follow dental accounts on social media, so why not learn how to make and run one! Join Dr Jabir Kazi at the 'Power of Social Media in Dentistry' workshop.
Dr Jabir Kazi is a dental surgeon at Eclipse Dental Care. Alongside his dentistry, he runs a personal dental account, the 'Dentists of Insta' page as well as the YouTube channel 'Hot Pulp Podcast'. Join Dr Kazi and learn how you can incorporate social media into dentistry, and the power it can have!
Implants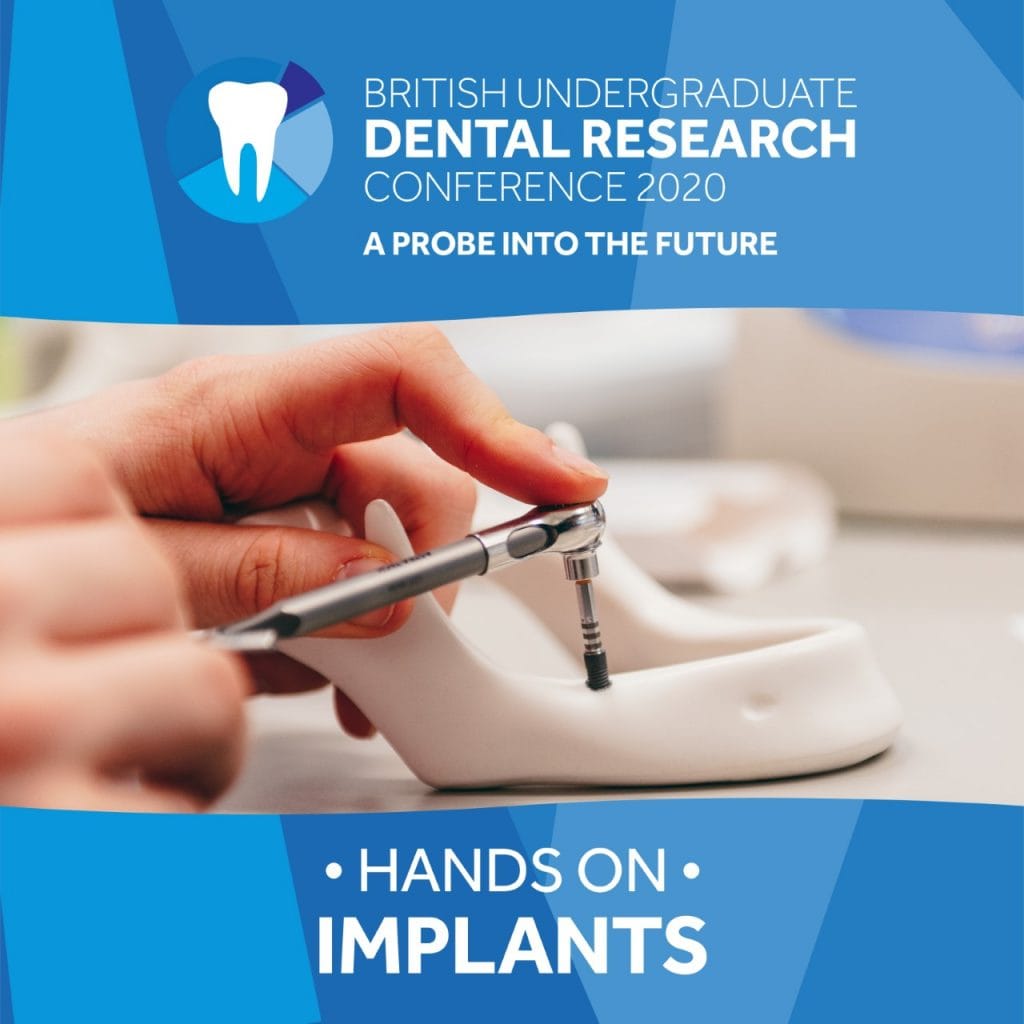 A firm favourite is back! Keep up with the latest innovations in dentistry in our Hands-on Implants workshop.
Learn about treatment planning in implants cases with real-life examples and get the chance to practise hands-on using models. Give yourself this competitive edge for after dental school and potentially direct your future career path!
Workshop leader: Dr Nikhil Oberai, BDS MSc Dental Implants, Best young Dentist North West 2018 at Dentistry Awards, Best young Dentist North West 2018 at Private Dentistry Awards, Principle dentist and co-owner of an award winning practice, Honorary clinical teaching fellow for UoM Masters in Dental Implants, Mentor for Cambridge Dental Academy.
Whitening
NEW TO THE BUDRC THIS YEAR! Would you like to know more about tooth whitening? During the Whitening Workshop we will discuss 
-Types of Whitening available
-Advantages and disadvantages of each
-How bleaching works
-Laws/ guidelines for use
Workshop leader: Claire Berry, Dental Hygienist, Award winning Hygienist, qualifying 10 years ago from the Royal College of Surgeons Edinburgh whilst serving in the Army. 
Suturing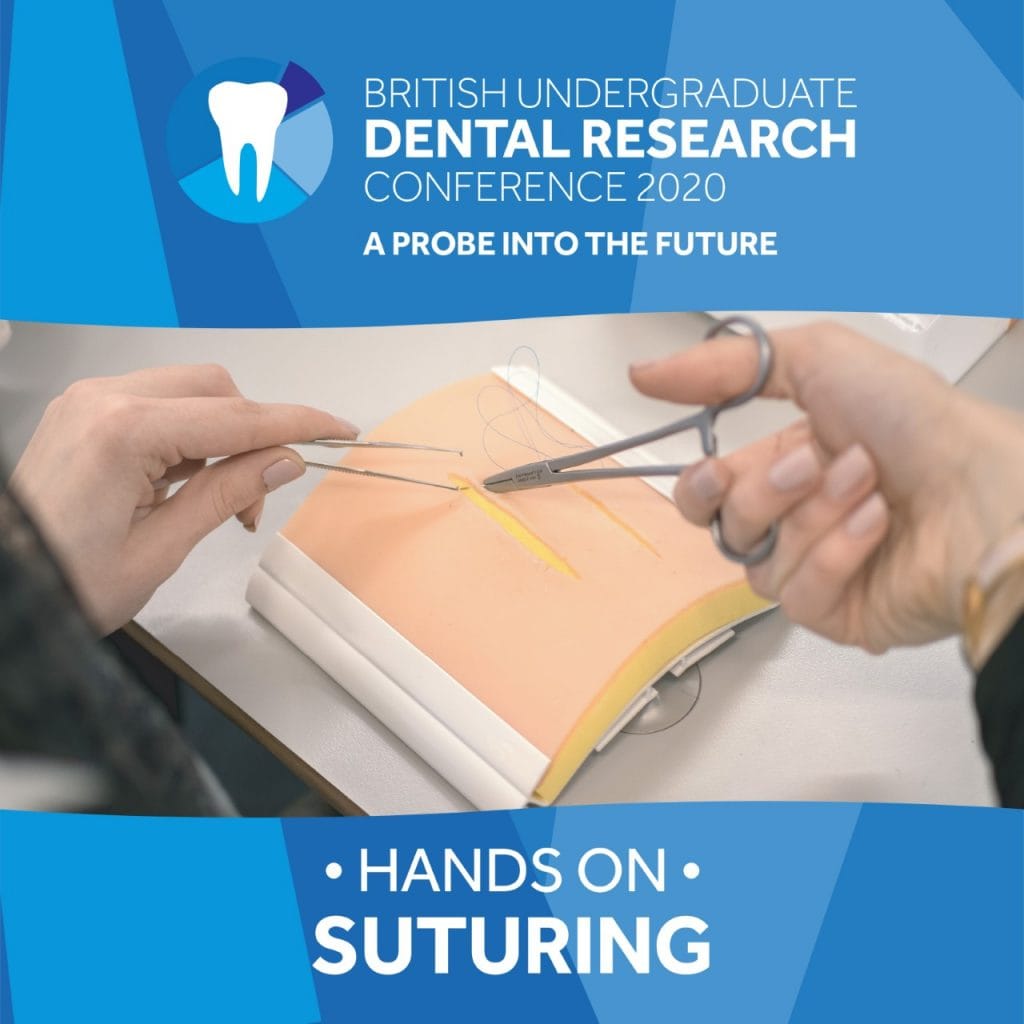 Aims of this workshop are to cover instruments, suture selection and wound closure. Wound assessment, local anaesthetic and documentation will be part of the discussion. Participants will have the opportunity to enhance their technique and develop advanced understanding.
Learning objectives:
Identify and select instruments and materials
Demonstrate basic suture techniques
Learn advanced suturing techniques
Ascertain principals of suture aftercare
Workshop leaders:
Dr Evgeny Kushnerev; graduated with an honours degree in dentistry from the Moscow State University of Medicine and Dentistry and an MSc in Oral and Maxillofacial surgery from the University of Manchester. PhD degree within the Department of Oral and Maxillofacial Surgery in the Blond McIndoe Laboratories. Member of: British Association of Oral Surgeons (BAOS), Association of British Academic Oral and Maxillofacial Surgeons (ABAOMS)
also leading the workshop:
Dr Amir Treifi
Dr Laura Reynolds
Dr Anurag Srinivas
Dr Jay Singh
Dr Simran Bains
Splinting
NEW TO THE BUDRC THIS YEAR! Learn more about caring for patients with traumatic dental injuries and placing splints from Manchester Dental Hospital's very own Consultant in Paediatric Dentistry, Dr Siobhan Barry, and get the chance to practise on models!
Workshop leader: Dr Siobhan Barry, BDS NUI (Cork), MFDS RCS Dub, M Paed Dent Glasgow, DClin Dent (University of Leeds), FDS(Paed Dent), RCPS (Glasg), Consultant in Paediatric Dentistry; Honorary Clinical Teaching Fellow in Dentistry, University of Manchester.
With the help of:  Dr Jessica Cooper, Dr Clarissa Dale, Dr Anbar Iqbal
Photography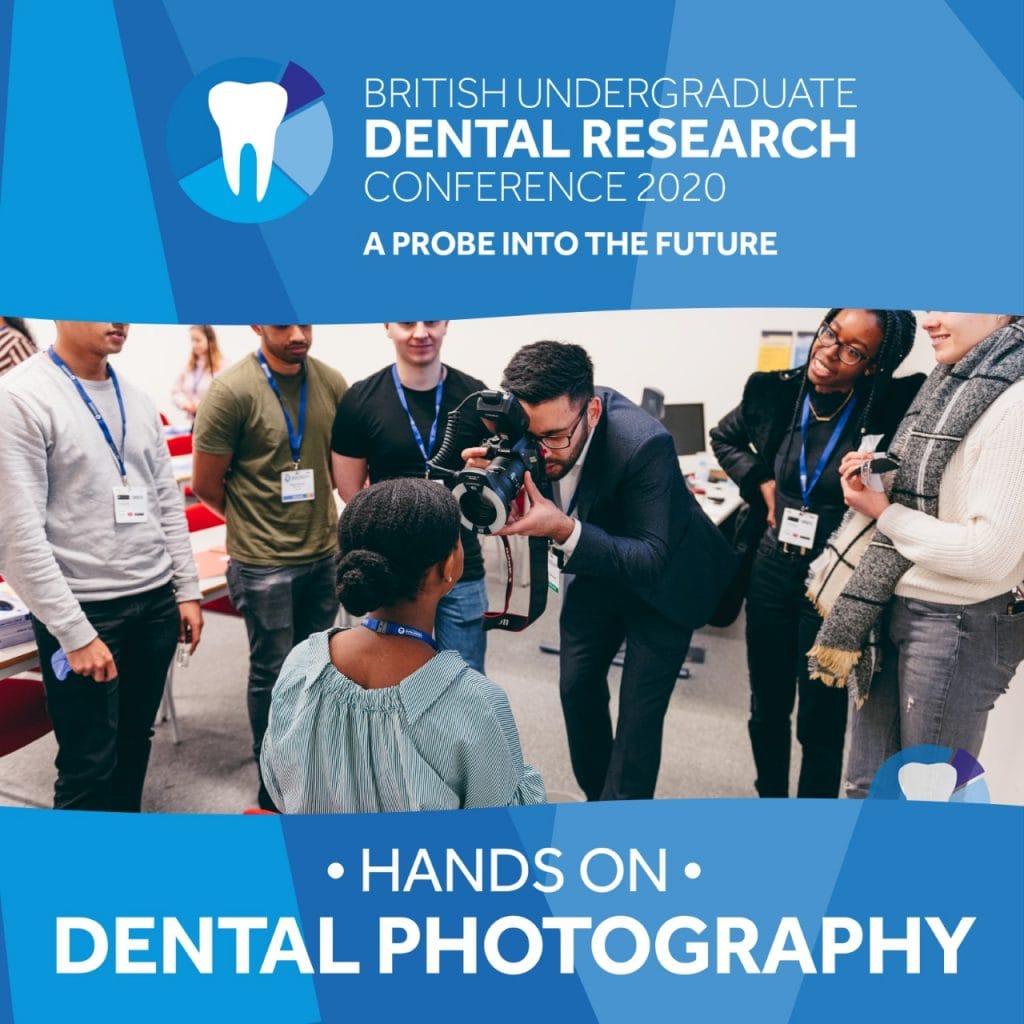 Having received excellent feedback the last time it featured at the BUDRC, the Dental Photography workshop makes a return in 2020!
Useful for everything from patient education to marketing to dento-legal documentation, photography is an often underestimated dental skill.
Up your portfolio game with this workshop, which will teach you the tips and tricks of digital photography, starting with the basics of choosing and setting up the correct equipment to taking to the techniques for consistent imaging!
Workshop leader: Dr Hamzah Ahmed⁣. BDS MFDS RCPSG PgDip ClinEd, Specialty Registrar in Restorative Dentistry
TSL Management
NEW TO THE BUDRC THIS YEAR! Learn more about how to diagnose and manage a patient with Tooth Surface Loss (TSL) with Dr. Abdullah Alajmi. With the use of real cases, we will discuss:
How to

recognise when tooth surface loss is pathological

How to help the patient decide whether treatment is indicated

How to devise a treatment plan

How to provide a rationale for treatment of difficult cases
Workshop leader: Dr. Abdullah Alajmi BDS (Otago, NZ), MFD (RCSI), MSc Clin Pros Y2 (Manchester, UK)