Welcome to the MUDRsoc blog! For those of you new to this website, we are a student led dental society with a focus on research opportunities for dental students at Manchester. Our main event being the British Undergraduate Dental Research Conference held for all dental students to experience exciting talks and workshops from well known researchers and experts in their fields. Outside of the conference, we have many other events for all year groups such as the anatomy spotter revision for year 1, implant workshops, puppy petting, careers workshops and many more. This year we have a new committee, new ideas and new exciting plans to expand the society that you can get involved in!
So without further a do, here is a sneak peak into some of our plans for the next academic year and an introduction to our amazingly talented committee:
1. DENTAL STUDENT NETWORK
Applications are open until the 9th of August to become a representative for your University for the Dental Student Network. The aim of this network is to collaborate with other UK dental students for events, blogs and our new YouTube channel. So what are you waiting for? Apply now!
2. MUDRsoc YouTube channel
The society aims to post dentist approved evidence based videos for patients and students alike.
3. More research opportunities
keep an eye out on our social media @mudrsoc for details on how you can get involved in the next academic year.
4. More engagement with prospective students
We want to extend our opportunities to prospective dental students and give them a taste of Manchester University and provide them with opportunities to aid their application.
THE COMMITTEE
Sumaya Al-Attar- President
As the new President of MUDRSoc, I am excited to build on our previous successes whilst introducing exciting new aspects to the society.
Focussing on promoting research and academia to students, our 2020/2021 agenda includes the launch of our YouTube channel and a chance to get involved in a student research project. This is all as well as the new ideas we have planned for our national conference, the BUDRC2021 (COVID willing 🤞🏻).
I will use my experience within the committee to try and bring out the best in everyone and support all members in their roles; I look forward to seeing what we can achieve together!
Mariyah Aseri – Vice President
Hello I'm Mariyah and I am the Vice President of MUDRSoc.
I have had the pleasure of being a part of the MUDRSoc committee for the past two years, and in that time have hosted many events for students, ran our social media platforms and helped organise and host two national conferences. With the current rapidly changing environment, I feel excited to see what the new academic year brings us!
I look forward to working alongside the new committee and introducing some exciting new projects! I'm also excited to see how we can branch out and work more closely with fellow dental schools and build relationships with our peers and future colleagues.
Sabina Rahman – Conference Chair
This year I have been given the honour of chairing the British Undergraduate Dental Research Conference 2021. We have some new, really exciting ideas to implement in this years BUDRC which I believe will bring our annual conference to new heights, whilst building on our previous successes. With the amazing support of my committee members, I am very excited to host our 6th annual conference and I look forward to seeing you there!
Mobina Boholi- Conference Coordinators
As one of the Conference Coordinators, my role is concerned with assisting the Conference Chair in organising the 2021 British Undergraduate Dental Research Conference. This year, the challenges for the committee will be unique; I look forward to building on the successes of the former members of the coordinating team and relish the opportunity to create an event that attendees will enjoy.
Yasmin Egonu- Conference Coordinator
As a conference coordinator, I will be working closely with the Chair and Presidents to plan, organise, and successfully run the 2021 BUDRC. I am thoroughly excited to develop the conference, particularly, by introducing new and innovative workshops for dental students to engage in. Also, this year, I am determined to develop initiatives for dental students to become directly involved in dental research. I believe that the new National Student Network will act as the perfect platform for the MUDRSoc to be able to coordinate research opportunities for students.
Katie Maloney- Secretary
As secretary for the society it is my job to take minutes for the meetings and circulate these with my fellow committee members. I will also be overseeing the committee email account ensuring that emails are handled and responded to efficiently. My A level in English Lit means I have excellent written skills, which will come in handy with this role.
Rashmini Arnold- Treasurer
This year, I am treasurer of MUDRSoc. My role is to help organise the society's finances and reimbursement, as well as working with the SU and sponsorship liaison to ensure we stick to budget for all the exciting events we're putting on this year – including the conference! I'm really looking forward to being a part of the team.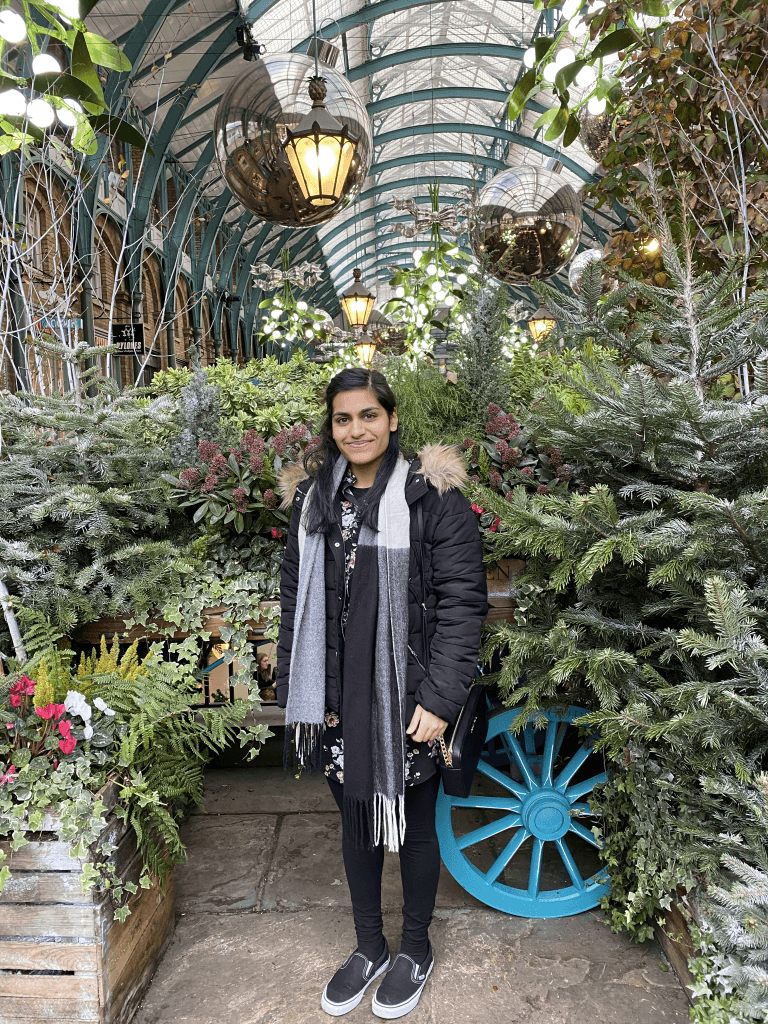 Manika Sheraz- Social Media and Marketing Liason
As social media and marketing liaison, I aim to make the social media pages as up to date and informed as they can be. I want people to want to visit the page and get involved with the society.
I currently have 4 Instagram accounts (maybe a tad bit obsessed with Instagram??) and I look forward to sharing lots of new and exciting posts with you all!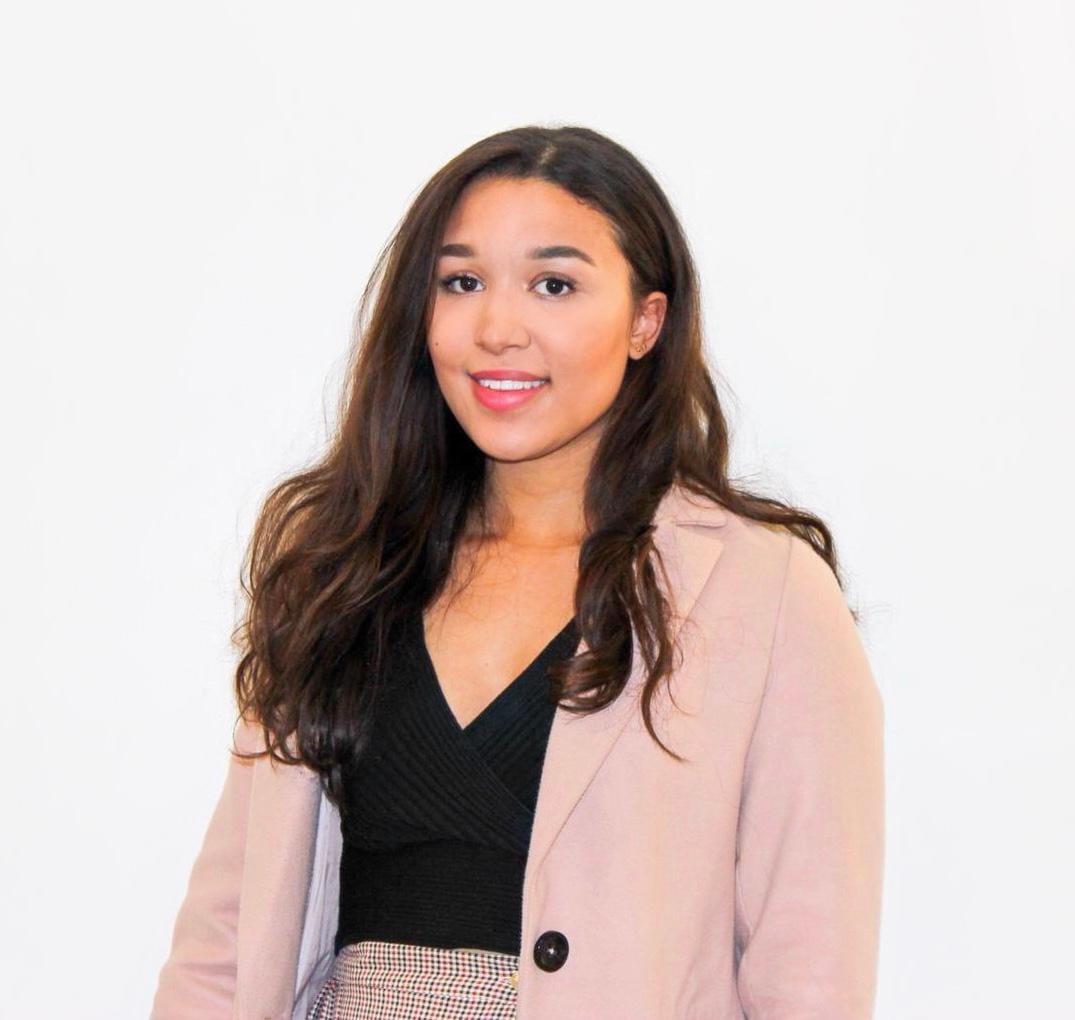 Miriam Jiagbogu – Sponsorship Liason
As sponsorship liaison my role involves reaching out and liaising with potential sponsors for the 2021 BUDRC. My aim is always to secure the best sponsorship deal for the society, and in doing so facilitating the society to flourish. I also plan to broaden dental students' awareness of both established and upcoming dental companies through our sponsorship deals.
Sam Matthews- Events Coordinator
I will be the new Events Coordinator for the MUDRsoc, aiming to bring a variety of events to Manchester throughout the year. We are organising many exciting opportunities for students, including webinars and the well renowned national conference. We will endeavour to incorporate hands-on learning for everyone. We shall be working hard to promote as much research and learning opportunities for students as COVID permits.
Hibah Abrar- Graphic Design
As this years graphic designer, my role involves designing and creating content, like posters to help advertise events and bring our social media platforms to life! I hope to also bring forth new ideas and contribute to our events throughout the year.
Chloe Russell-Williams- Website Manager & Blogger
As this years website manager and blogger, I aim to reinvent the blog and to make this a student's go to resource for finding out about relevant research and opportunities, as well as general lifestyle , study tips and wellbeing . I hope to make this relevant for all dental students, from prospective students all the way to BDS 5 and not limited to the students here at Manchester. Collaborations are welcome from all students and dentists, we'd love you to drop us a DM and get involved!
Written by Chloe Russell-Williams
–