On Wednesday the 15th of November, the MUDR Society held its first event of the year – the annual intercalation talk. Intercalation is an amazing opportunity that very few courses can take part in. Every year, almost half of the Medicine students choose to intercalate but it is always fewer in terms of the dental cohort. This event is designed to give you all the information so you can make an informed decision about something that many people on our course don't know is possible.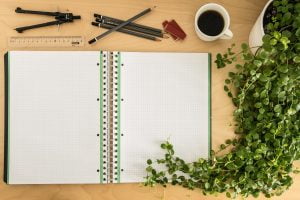 If you couldn't make it down to our event, fear not, for we have comprised a small review of the event so you can decide before the deadline for this year is up. The deadline to apply for intercalation is December 8th 2017.
Our event started with a short talk from Dr Rebecca Craven, Year 1 Lead and Senior Tutor. She talked through advantages of intercalation such as, a break from dental school, making new friends and having a great addition to your CV. As well as disadvantages like joining the year below, hard work (studying a 3-year course in just one year) and financial implications of an additional year at university. Dr Craven also talked about the criteria needed in order to be successful in your application meaning you must do well in the year of exams before leaving the dental school and successfully gain a place on the course you intend to join.
We then had a talk by Dr Sue Astley, the Academic Lead for Intercalation from the Division of Medical Education. She explained how it is better to intercalate after year 2 or 3 as most courses require at least 2 years of undergraduate study. The process of intercalation involves permission from the Dental School which includes your application form (and personal statement), support from your Senior Tutor, meeting the school's criteria and applying before the deadlines as well as obtaining a place on the course you wish to join. You can intercalate at Manchester as there are opportunities for funding, or elsewhere in the UK if there are no options available at Manchester and the course dates match well to term time here. You can find funding options from charities, NHS bursaries, SFE and course awards. From intercalation, you can gain many things, such as academic, social and research skills which my give you an advantage in the progression of your BDS as well as strengthen your CV as it shows you have interests and are capable of hard work.
We then had a talk from a dental student who intercalated in Innovation and Enterprise in Clinical Medicine BSc(Hons). Aneeta told us about her year off and cleared up many concerns others had about intercalation. She said how joining the year below isn't a bad thing, you end up with close friends in two years of dental school as well as in another faculty. She talked about how interesting the year was and how, if you want to do another degree after BDS, then you might as well intercalate now while you can.
Below is a list of degree options available for intercalation, but other choices may be offered:
     

BSc (basic science):

these courses will allow you to gain lab skills, take part in research projects and join the final year of a more traditional degree:
Anatomical Sciences, Biochemistry, Biomedical Sciences, Cell Biology, Genetics, Global Health, Neuroscience, Developmental Biology, Pharmacology and Physiology, Physiology, Medical Biochemistry, Psychology
 

MA and MPH:

these are postgraduate degrees with distance learning options so each project can be tailored to your interests:
Humanitarianism & Conflict Response, Public Health
 

MSc:

these are postgraduate degrees taught in modules and will also involve research projects:
Biomechanics, Clinical Immunology, Cognitive Brain Imaging, Investigative Ophthalmology & Vision Sciences, Medical Mycology, Neuroimaging for Clinical and Cognitive Neuroscience, Molecular Pathology, Clinical Imaging, Medical Humanities, Healthcare Ethics & Law
 

MRes:

these are postgraduate degrees for students wanting to do a PhD after BDS, they can be tailored to your own interests and also involve a research project:
Medical Sciences, Cardiovascular Health & Disease, Genomic Medicine, Reproduction and Pregnancy, Oncology, Primary Care, Tissue Engineering for Regenerative Medicine, Translational Medicine, Public Health